It's taken a fair bit of doing but the beer garden at the Royal Oak is up and open for business. For those who haven't seen it… It's huge! It's the best kept secret in the village and the main reason we took on the lease for the pub. It's a gorgeous, classic English garden setting with the River Eea gently running alongside it.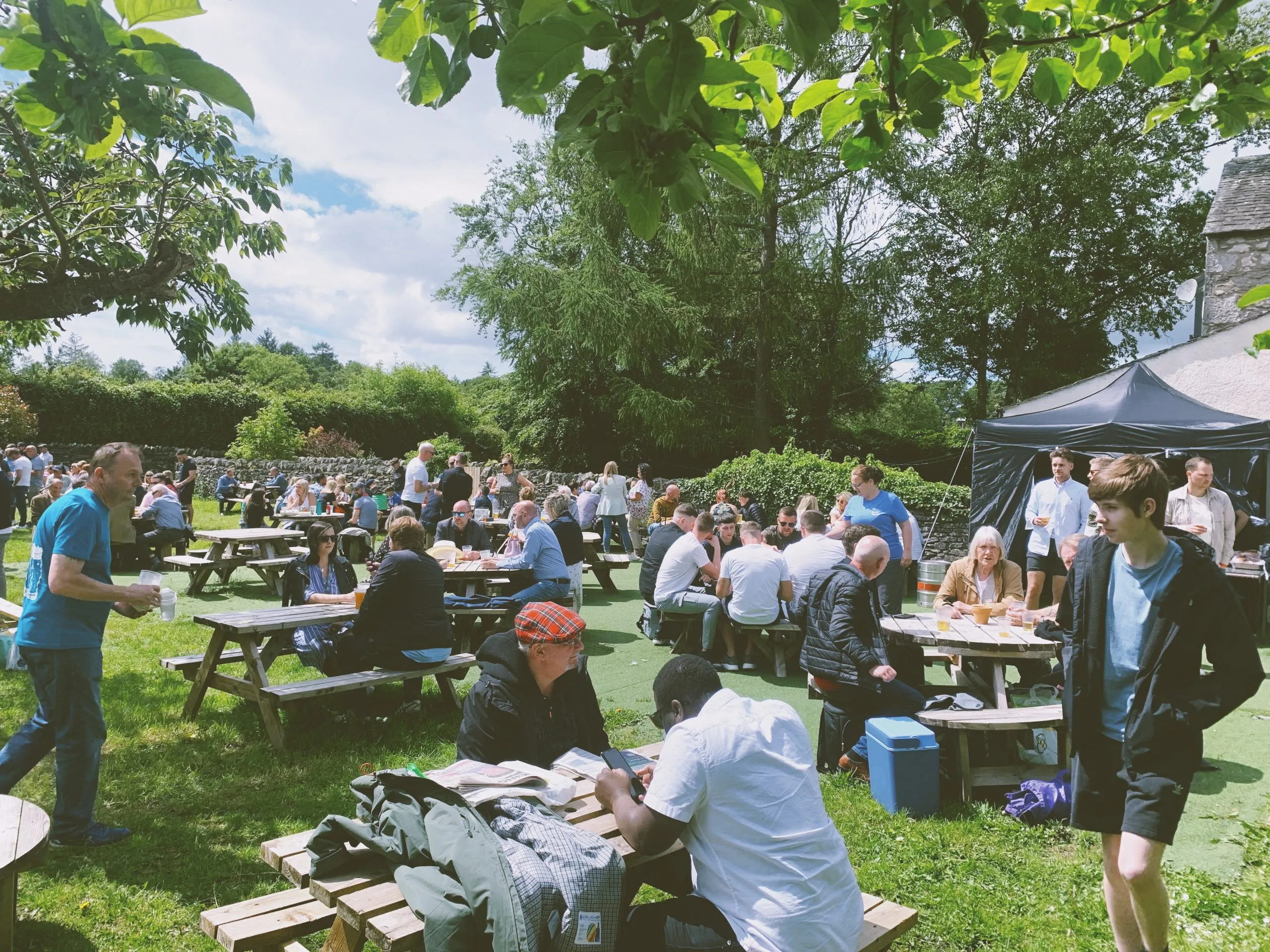 As a brewery and bars business, we learnt the hard way the value of outdoor seating during the pandemic. While fantastic spots, our other venues don't have the luxury of ample outside space for you guys to sprawl into on those warm sunny days. That's not the case at the Royal Oak. There's room for all of you!
The pub is also open 7 days a week now from 2pm onwards. There's lunch on Fridays, Saturdays and Sundays when we're open from midday. So come down and pay us a visit in what we genuinely feel is one of the best beer gardens in the Lakes. If you join us for Sunday lunch, there's an absolutely banging roast made with hyper local meat sourced from our mate Rob at Roast Mutton. After your roast, there's a great line-up of live music to finish off the Sunday Service on a high.